- 26 Tháng 10 2014, 16:31
#879687
FSX-FS9 - FS2Crew - PMDG 747 Voice Commander Edition
http://www.youtube.com/watch?v=PT4YPht5xPhần mềm TAKE YOUR "QUEEN" TO NEW HEIGHTS WITH FS2CREW 'VOICE CONTROL'!!!
Do you own the PMDG 747 for FS9 or FSX?
Want to add a whole new layer of realism to this awesome aircraft?
If so, then FS2Crew's new "Voice Controlled' multi-crew airline pilot expansion pack for the PMDG 747 is the new 'must-have' add-on for you!
Using the power of Voice Control technology, FS2Crew adds an interactive flight, cabin and ground crew to your PMDG 747.
In the simulation, you take the role of the Captain/Pilot Flying.
Standard Operating Procedures (SOPs) are modeled on the same ones used by a real-world airline!
The three available voice sets (US, UK and Eurozone) were recorded by 'real' people.
So take your PMDG 747 to the next level of realism, and start flying like a real 747 pilot!
FS2Crew PMDG 747 Voice Control Edition is the Ultimate Expansion Pack for your PMDG 747!!!
Requirements:
* PMDG 747 (FSX or FS9). Aircraft not included. FS2Crew supports both the PMDG 747 Passenger and Cargo versions, as well as the 800 and the LCF Expansion Packs.
* Flight Simulator X or FS9
* windows XP, Vista, Windows 7.
* Microphone and/or Headset.
* Windows Control Panel Speech Recognition language setting must be set to English if using XPor English - US if using Vista or windows 7. (If you own a non-English phiên bản of Vista or windows 7, be sure to check this. Please contact FS2Crew for assistance).
Product Highlights!
* Customized to work exclusively with the PMDG 747 aircraft. This is not a 'generic' simulation. It was 'custom coded' to match the precise nuances of the 747 aircraft and its procedures.
* Run checklists and issue commands using voice control!
* Full voice control integration: Interact with the flight, cabin and ground crew using your voice!
* For maximum realism, SOPs modeled on the same procedures used by a real-world airline.
* Real human recorded United States, United Kingdom and Eurozonevoice sets included for the First Officer, FA and ground crew. FS2Crew does not use computer generated synthetic voices!
* FA Cabin announcements with independent adjustable volume control.
* New features such as the ability to 'mute' the speech recognition system (hard mute and soft mute)
* And a whole lot more!!!
Free Bonus Features!
* FS Video Marshaller: A 14 Euro value, this utility allows you to interact with the ground crew using video technology.
Notes for users running home Networks:
* Because the speech recognition engine is built into a gauge file that gets loaded via the host aircraft's panel.cfg file on your main Flight Simulator computer, the software is not networkable. A microphone or headset needs to be connected to your Flight Simulator computer.
INFO
http://www.fs2crew.com/cart/products...r-Edition.html http://hotfile.com/dl/96396066/76f339d/FS2004_-_FSX_-_FS2Crew_-_PMDG_747_Voice_Commander_Edition.rar.html
FSX AEROSOFT TWIN OTTER X MISSION PACK
http://hotfile.com/dl/96401752/a73738d/Otterenalaska_howlakpvagoses.rar.html
EagleSoft - Citation X V2 (FSX)
* [Full FSX/SP2/DX10 Certified]
* Accurate and Finest Quality Model using FSDS3 Techniques
* Animated Pilot, First Officer, and Female Executive VIP Passenger
* Accurate and Finest Quality Virtual Cockpit and Executive/VIP Luxury Cabin
* Accurate and extremely realistic Flight Dynamics to FL 510 and Mach .92
* Truly immersive sound experience based on real world Citation X Sounds
* Accurate systems modeling of Hydraulic, Electrical, Oxygen, Pressurization
* Accurate animations of Flaps, Slats, Speed Brakes, Thrust Reversers
* Accurate animations of Landing Gear, Air Stair, Passenger Door, Cargo Door
* Accurate Rolls Royce Turbofan Engines: 3900 miles at Mach .92
* Accurate Reflective Textures, Dynamic Shine, Luxurious Night Lighting
* Accurate wing views from the luxurious Executive/VIP Cabin
* Multiple High Quality Corporate liveries included
D O W N L O A D
http://hotfile.com/dl/96426491/5b88007/EGLSFT_CIT_V2_X_OC.rar.html
http://hotfile.com/dl/96526193/aafdd50/British_Airways.zip.html
To commemorate the 70th Anniversary of the Battle of Britain, Just Flight brings you a package containing the three key aircraft in this desperate struggle in the air - the Spitfire, Hurricane and the Me 109.
Custom built exclusively for Just Flight with incredibly detailed and ultra-high quality cockpits, numerous model variations, exacting flight dynamics, realistic engine sounds and high-resolution liveries, this is the ultimate simulation package to commemorate the Battle of Britain in FSX!
http://hotfile.com/dl/96552005/9cc103b/B_O_B_70_Anniversary.rar.html
B-52 Driver - FSX - RIP
User Manual
http://captainsim.com/products/x520/csb521_manual1.zip
Aircraft Systems
http://captainsim.com/products/x520/csb521_manual2.zip
Normal Procedures
http://captainsim.com/products/x520/csb521_manual3.zip http://hotfile.com/dl/96566036/74848ed/52Srquieto.rar.html
he AIRWOLF by AFS-DESIGN
he AIRWOLF by AFS-DESIGN
AFS-design brings a excellent rendition of the famous supersonic helicopter AIRWOLF from the same 80 years cult series AIRWOLF, and 2 models of possible opponents ( Concept Aircrafts ) of AIRWOLF.
The original series AIRWOLF is an American television series that ran from 1984 to 1987. It was about the sophisticated spy high-tech military helicopter, code named AIRWOLF, and took their team, which various missions. It was a lot of espionage and the theme of the Cold War. The series was produced by Donald P. Bellisario. There were 79 episodes, each with 45 minutes in length, in 4 Stafeln. In the first three seasons Jan-Michael Vincent played as Stringfellow Hawke for the pilot of AIRWOLF, Ernest Borgnine as Mr. Dominic Santini, owner of Santini Air Services and Systems Officer of the AIRWOLF, Alex Cord as Michael Coldsmith Briggs III ( CIA Code Name: Archangel ) CIA agent and in the second and third season, Jean Bruce Scott as Caitlin O'Shannessy, co-pilot of AIRWOLF with. The last season was recast with new actors.
The new AFS-design Add-On contains the following models:
* AIRWOLF - The Lady
* Redwolf - A opponent for AIRWOLF
* Shark Grey - AIRWOLF Archenemy
These are equipped with a variety of models and liveries:
* Commander
* System officer
* Cabin deck
* Tarn paint
* Santini Air Service paint
* Repaint Texture
All models have a fully functional cockpit:
* Panel convey the nostalgia of the 80s AIRWOLF
* Various switches for engine control and function
* 6 MFDs with about 30 different functions
* 3 different AI - Traffic radar sites
* Instrument Flight Display with 2 VOR, ADF 1 and 2 show DMS
* Full GPS page, map page, departure and arrival mode page, navigations Page,
* OMI Lights, hydraulic monitoring pages, STORE & FUEL pages
* Helicopter- and jet- mode status page,
* Display system officer (seat of Mr. Santini) fully animated,
* Switch to operate in and out of the 14 different armories,
* 2D-Panel in the resolution 1280x720 px / 3D-Panel with high-resolution 1024x1024 px textures
Other features:
* Animation of the opening of 14 different armories
* Advanced Dynamic Flight:
* -> 0 to 50% thrust helicopter mode (you can fly in front, side and back)
* -> 50 to 100% thrust helicopter (jet mode is controlled like a jet plane)
* Simulation of 4 x 30 000 hp burly AIRWOLF Engines.
* Animation of the complex rotor mechanism with rotordisengagement
* High-resolution textures with reflective surfaces and night effects
* Detailed exterior and interior model, including window reflections
* Animated virtual cockpit of the Commander (Hawkes workplace)
* Animated Virtual Cockpit System Officers (Santini work)
* Animated virtual cockpit of the cabin model
* Cabin Model: 2 seats, a couch to sanitary purposes as well as:
* Medical equipment for emergency resuscitation measures and
* Full door animations, including leap opportunity for parachute jump
* Extensive lighting and outdoor lighting: Beacon, Strobes, Nav, Landing and Taxi Lights
* Engine animation with authentic Afterburner effects
* Detailed gears with retractable rolling wheels and animation wheel travel,
* Detailed instructions
* Is complying with the typical AIRWOLF sound
* Typical hum of the AIRWOLFinstruments
* And much more ...
Bonus scenery:
* The secret AIRWOLF landing place in the **** with the massive rock formations
* Authentic replica of the AIRWOLF base
* AIRWOLF **** in North America in the "Valley of the Gods" - Bluff, Utah - airport ID: AW01
* AIRWOLF **** in Europe near Dresden (Germany) in the Elbsandsteingebirge - airport ID: AW02
http://hotfile.com/dl/96573202/af54891/_FSX-FS9_.AFS.Designs.-.Airwolfe._Retail_.rar.html
Captain Sim 707 RIP Version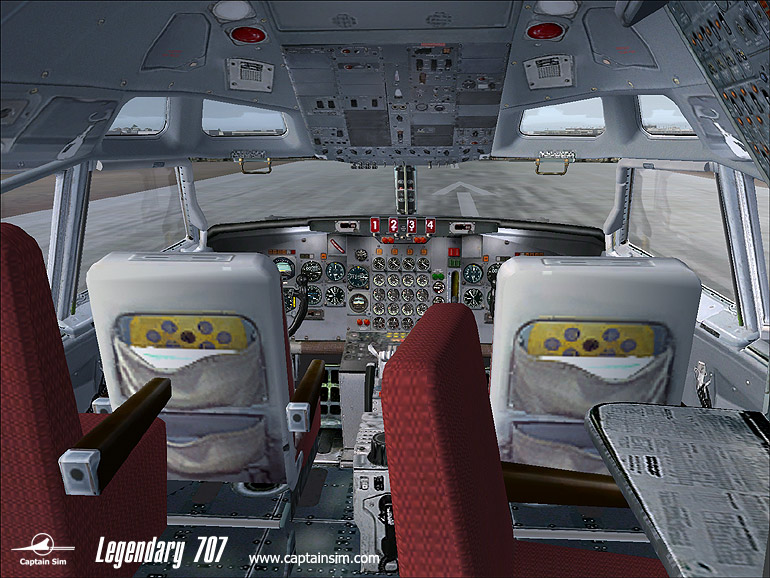 http://hotfile.com/dl/96578630/9a60bf2/707_rip_by_qpsd.rar.html


FSX Mission Pack-Flight Tales1[PC]
http://hotfile.com/dl/96587920/7b2234a/F_T__1.rar.html
Lưu ý khi sử dụng
- Gặp Link download hỏng, hãy đăng trả lời (yêu cầu link download mới), Các MOD sẽ cập nhật link sớm nhất
- Tìm kiếm trước khi đăng bài mới
Chủ đề liên quan: